The 2023 Subaru Love Promise Community Commitment Award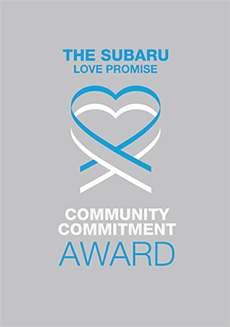 We've been nationally recognized for our dedication to our community and the Subaru Love Promise.
We're honored to receive the 2023 Subaru Love Promise Community Commitment Award. This award nationally recognizes Subaru retailers who are making the world a better place while demonstrating an outstanding commitment to supporting passions and causes in local communities. These efforts are focused in important areas such as the environment, community, health, education, and pets.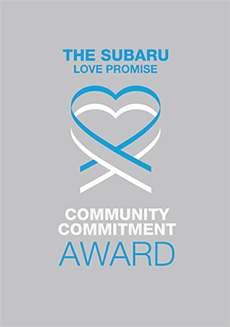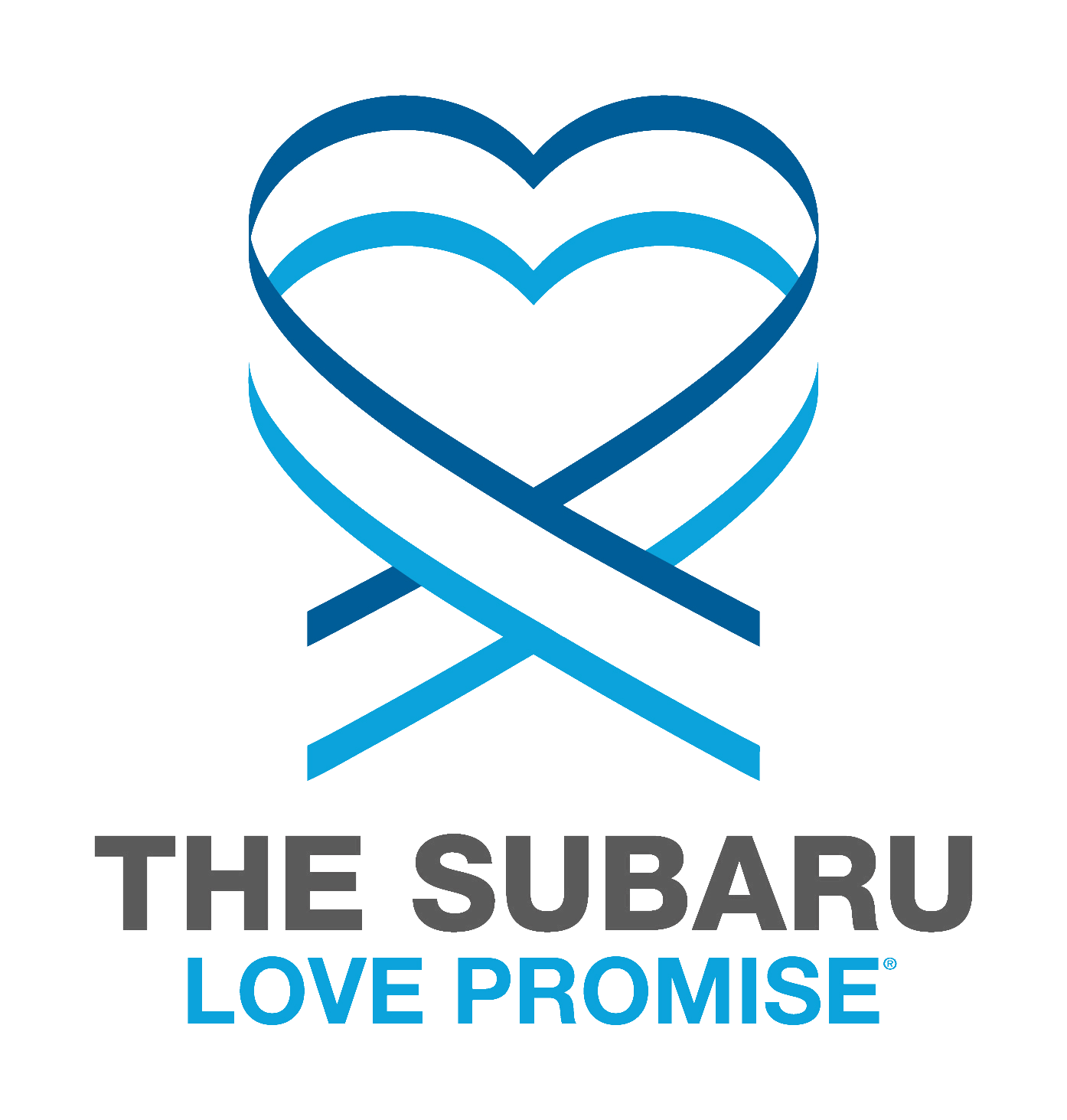 What is the Subaru Love Promise?
Subaru and our retailers believe in making the world a better place and the Subaru Love Promise is our vision of respecting all people. This is our commitment to show love and respect to our customers and to work to make a positive impact in the world.
How is Wilde Subaru dedicated locally to the Love Promise?
We believe in being a positive force in the communities in which we live and work, not just with donations, but with actions that set an example for others to follow.
The Leukemia & Lymphoma Society
Love Promise Stories from Wilde Subaru
Subaru and Wilde Subaru believe in making a positive impact on the communities in which we live and work. We uphold that belief through our Love Promise Community Commitment. Every month, we select inspiring stories from customers and partners from around our area who strive to support our collective commitment and feature them here
Wilde Subaru is definitely more than a car company! - Anne K
I was lucky enough to be visiting my favorite Subaru store this week, Wilde Subaru. The team at Wilde Subaru was doing a check presentation to their local charity they work with, The Food Pantry of Waukesha. I was able to watch and listen as the employees engaged with the Pantry employees about how great it is to work together and serve their community. You could feel the passion in their voices as they told numerous stories. Karen, the Pantry Director shared the challenges the Pantry has been facing with inflation, rising food prices, and finding volunteer help. Karen shared how much of an impact Wilde Subaru and their customers make on their community and the Pantry customers. As I hear these stories firsthand, I can feel myself start to well up. The impact that Subaru and their dealers make on their communities is second to none! Keep up the great work!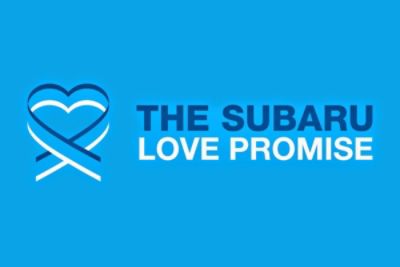 ---
Our dog Bentley - KIM S
When my family walked into Wilde Subaru, we were searching for a furry addition to our household. We never expected to find our perfect match, Bentley, who we later adopted from the partnership event held with HAWS of Waukesha. Bentley had us at his first lick and was soon running around the dealership lot, chasing his tail and stealing our hearts. Thanks to the incredible partnership between Wilde Subaru and HAWS of Waukesha, we found our forever companion. Now, Bentley is an integral part of our family, and we couldn't be more grateful for the incredible collaboration that brought us together.
---
Wilde Subaru Headphone Donations - Beth D
Our local retailer, Wilde Subaru of Waukesha, sponsors Magee Elementary for the Subaru Loves Learning® initiative. We are grateful for their generous donation of Subaru headphones to our fifth grade learners. They are being put to good use in our collaborative learning environment and will be a great tool as these students move on to middle school . Thank you to Mike Scott and his team for their ongoing and generous support of Magee Elementary School in Genesee Depot!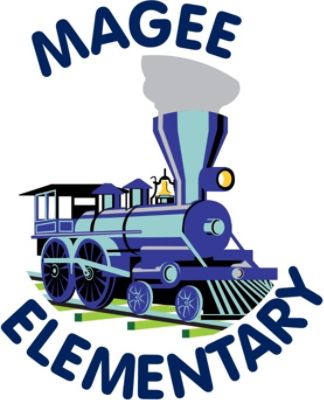 ---
Garage/Car Disaster - Gail G
Did you ever have one of those days when the sun is shining, the birds are singing and you're backing your car out of the garage to join some friends for tennis when suddenly you're stopped by the sound of a loud bang followed by the horrible crunching only a car colliding makes? That was me on the last day of February this year. Yep, the garage door failed to rise all the way and I banged the rear spoiler into it. The car spoiler cracked off and the garage door bent outside the tracks, stuck in place blocking my exit. Here's where the story gets better. I called Pete, general manager at Wilde Subaru. He told me that he'd take care of me. He had a loaner delivered to my home by a service technician armed with tape to temporarily affix the spoiler in place for the drive to the shop. My car was repaired and delivered back to me within three days. I may be waiting a while to get the replacement panel for my garage. But I'm grateful for the service people at Wilde Subaru for getting me back on the road so quickly. When I really needed some kindness, Pete, Kevin and the service folks at Wilde Subaru delivered. Thank you!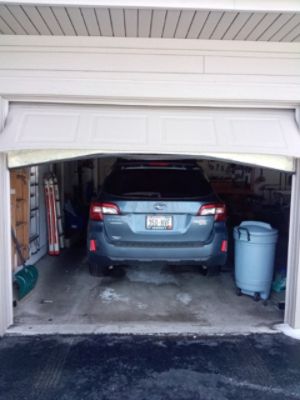 ---
Leukemia & Lymphoma Society partners with Wilde Subaru with comfort packages for patients - Kortney H
Recently Wilde Subaru staff loaded up a Subaru and headed over to UW Health Cancer Center at ProHealth Care to Share the Love with local Waukesha area cancer patients. Mike Scott and his coworkers were thrilled to be able to bring beautiful, blue fleece blankets, arts and craft kits and messages of hope written by their staff and showroom guests to brighten the patients' days and let them know that they are not alone on their cancer journey. These gifts will be distributed to patients over the coming months. Local blood cancer survivor, Karen, joined the presentation to share her story and heartfelt appreciation for the care that Dr. Timothy Wassenaar and team provided to her while she was in treatment. Dr. Wassenaar, hematologist/oncologist at ProHealth Care, was happy to be present to share his appreciation for this generous donation. Wilde Subaru has been partnering with The Leukemia & Lymphoma Society in Wisconsin for the past 6 years to show support for patients on their most challenging days. Kortney Hamm, Executive Director of The Leukemia & Lymphoma (LLS) – Upper Plains, was able share all the wonderful support Subaru has been able to provide to the community at large, and why the LLS/Subaru partnership has been such an impactful and important addition to the experience for patients and their caregivers.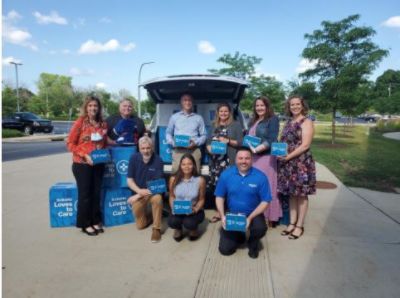 ---
Cub Scout Pinewood Derby - Chad S
Over 30,000 youth have benefited from the Potawatomi Area Council Pinewood Derby Championship sponsored by Wilde Subaru. The impact has helped build future leaders, taught good sportsmanship, encouraged problem solving and given youth in our community a way to learn in a fun and interactive way. We would like to personally thank you for your support to the communities we serve, Waukesha County and parts of Walworth, Jefferson, Dodge and Washington Counties. Each year we encourage our Cub Scout Packs to conduct recruitment events to grow the Scouting Program in their School or Church. One of the methods we must incentivize our Units is to provide their Pinewood Derby Car Kits at no cost if the Unit increases the size of their Pack over the previous year. In Scouting, the more members a Pack has, the better the program that is delivered. We would like to thank Wilde Subaru for all their support from previous years. Without you, this program is not possible. At the event you will hear Cub Scouts talking about how much they looked forward to this day, to be able to compete to be the Champion of the entire Council. It is because of Wilde Subaru's generous support that this is all possible!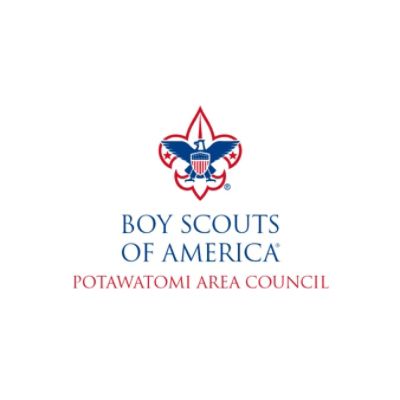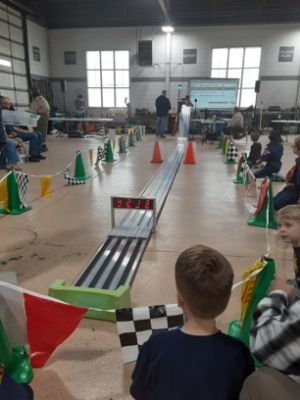 ---
HAWS Mobile Partners with Wilde Subaru in Waukesha for a Same Day Adoption Event - Carrie S
The Subaru Same Day Adoption event is our Mobile Team's favorite of the year for many reasons! During this event, adopters are able to meet, interact and adopt, leaving right from the Subaru showroom floor with their new furry family member! 2022's Same Day event saw 15 HAWS adoptables join our Mobile team on-site; including bonded kittens, a former stray cat, dogs and a few of our dogs who are available in foster! Meeting potential adopters is yet another reason this day is so special; this year adopters came from a distance with 1 couple coming from Illinois and another from Madison to adopt 2 of our puppies! We had a bonded pair of kittens who were truly "underdogs," as they came from dire beginnings. These 2 resilient kittens were abandoned at only 5 months old. Upon coming through our HAWS doors, both kittens (affectionately named Thing 1 & Thing 2 by their foster mom) had several health issues due to their circumstances. Both kittens had eye infections with Thing 1's being so severe he would need enucleation of 1 eye! Not to worry, a Wilde Subaru employee adopted this extraordinary, bonded pair of "underdog" kittens where they now reside in their furever home! These are just a few moments from this special day that make our partnership with Wilde Subaru an exceptional one!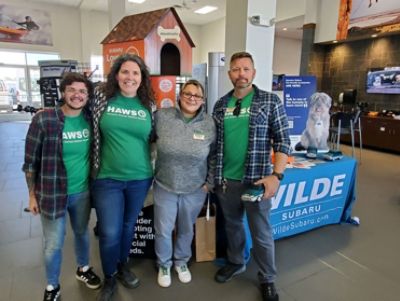 ---